Why Industrial Print Heads Are the Right Choice for Industrial UV Flatbed Printer
08/15 2021
With the popularization of UV digital printing in the industrial field, many new partners from all walks of life who have heard the wind are full of curiosity and imagination about UV printers. However, there are too many brands on the market, and the prices are even more varied. For a while, these partners who are new to UV printers will find themselves in a difficult choice.
Industrial UV printer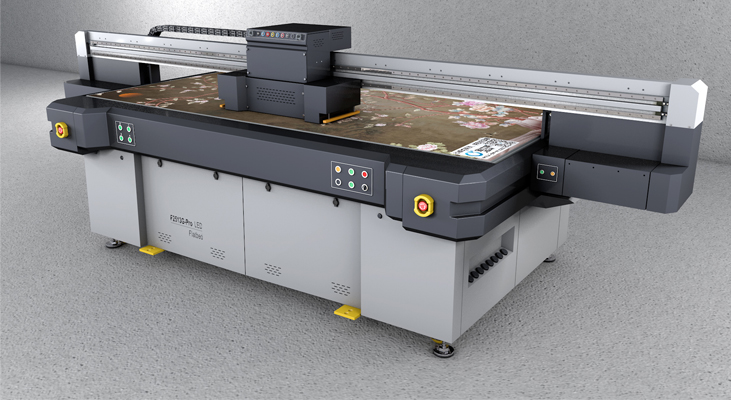 According to an accepted statement in the industry, the core competitiveness of UV printer manufacturers lies in the inkjet control system, and the quality of the inkjet control system is limited by the combination of motion control, print heads, boards, and software. At present, most of the domestic UV printer manufacturers have not invested in research and development with the same enthusiasm as the early old brands.
Ricoh G5 Print Head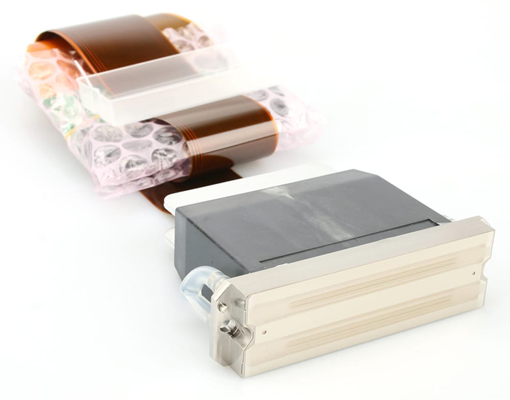 Industrial UV printing, the core concern is always production capacity and cost. In the many industrial application customers we have contacted, these two aspects are basically asked. And the combination of the two, in fact, customers need one or a batch of printing effects that can meet the end consumer customers, high productivity, reduced labor costs, easy operation, easy maintenance, stable operation and can adapt to industrial UV that can work for a long time. printer.
Kyocera Printhead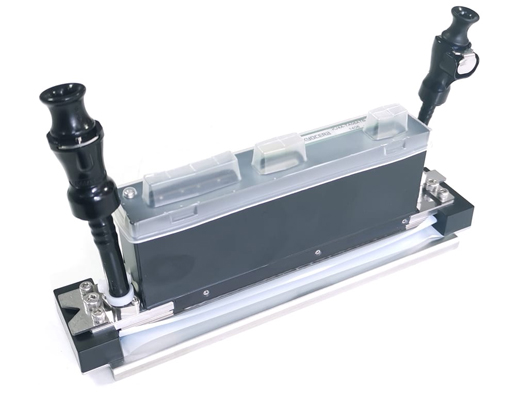 In view of the attribute requirements of industrial UV printers, the choice of nozzles is very important. Small-scale civilian sprinklers worth several thousand dollars are definitely not better than industrial sprinklers worth more than 10,000 or tens of thousands like Kyocera and Ricoh G5/G6 in terms of lifespan and stability. Although some small nozzles are not inferior to those of Kyocera and Ricoh in terms of accuracy, for industrial production, to meet a certain capacity requirement, machines equipped with these small nozzles can only be stacked by stacking nozzles and purchasing multiple nozzles.
Large Format UV Flatbed Printer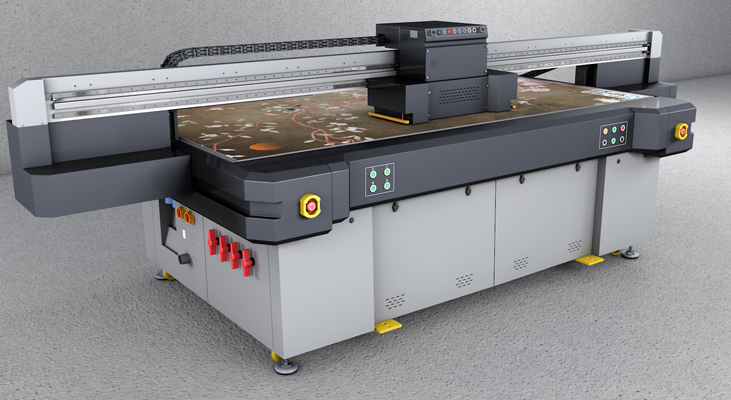 From the perspective of production, for the same capacity requirements, everyone is willing to use the least number of equipment (site cost), the least number of operators (labor cost), simple maintenance, and short troubleshooting time (not too many nozzles, reducing maintenance And downtime) to complete.
Zhengzhou Visual-Tex Digital Technology Co., Ltd., (Visual-Tex: www.visual-tex.com) located in Zhengzhou High-tech Industrial Development Zone, is a high-tech enterprise specializing in R & D, manufacturing, sales and after-sale service of wide-format printer and related consumables.